Unlock Your Perfect Smile with Invisalign
Invisalign is the perfect way to subtly align teeth using invisible and removable braces.
Compared to traditional braces, Invisalign is the preferred choice by today's majority of dentists and patients. It is the best option available to correct gaps, overbites, openbites, crossbites, and other problems concerning teeth alignment. You can actually take them off when eating or brushing your teeth which accounts for a comfortable and convenient use. Made out of transparent material, Invisalign looks perfectly natural and is fitted snugly to your teeth. With Invisalign, you can expect fast and long-term results.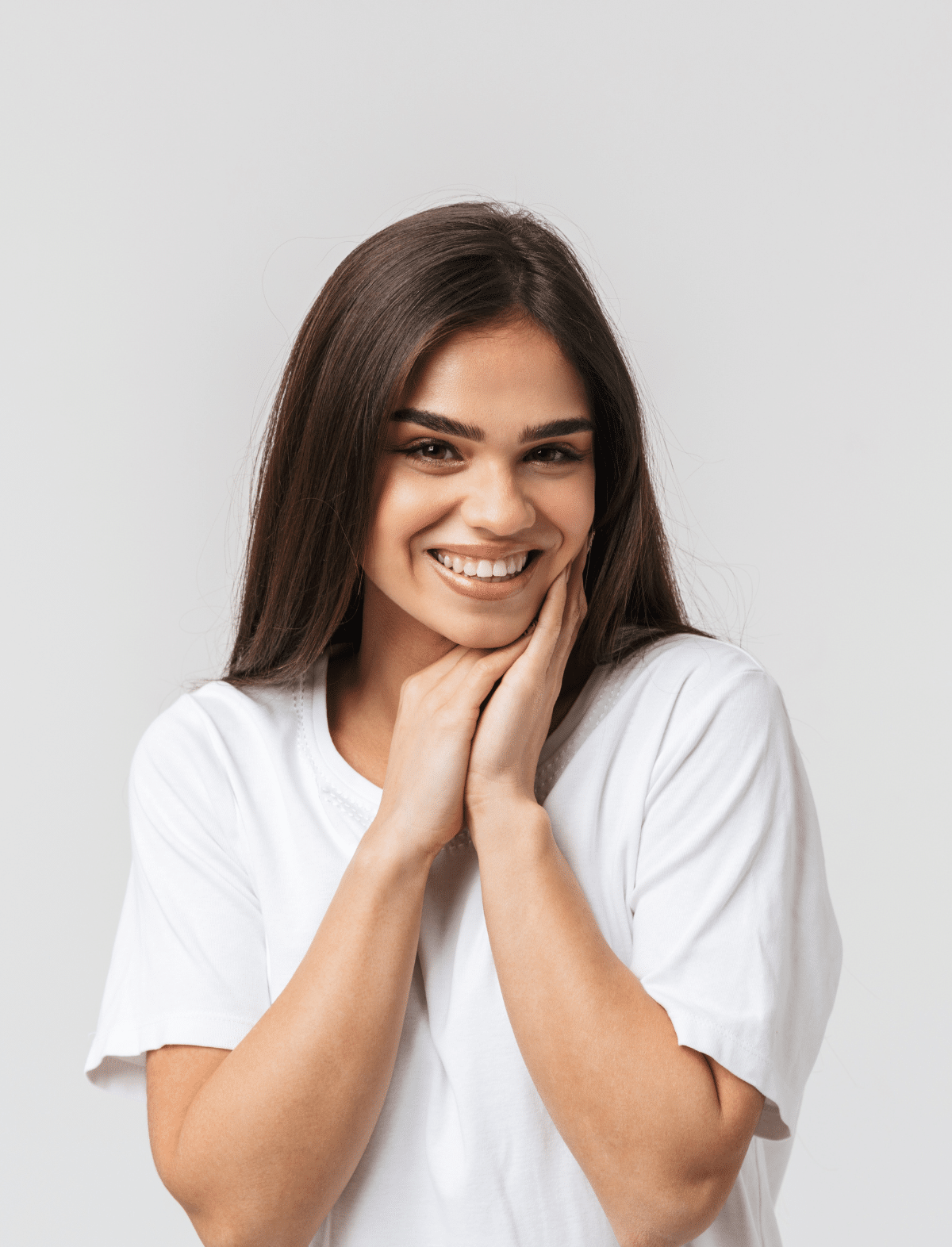 Get $600 off on Invisalign for new patients ONLY!

Why Choose Invisalign at Our Center?
✨ Innovative Clear Aligners
Invisalign offers a revolutionary way to straighten your teeth without the hassle of traditional braces. Our experts harness the power of these nearly invisible aligners to gently shift your teeth into alignment, achieving remarkable results without compromising your daily appearance.
✨ Personalized Treatment Plans
At our center, we understand that every smile is unique. That's why we tailor each Invisalign journey to your specific needs and goals. Our experienced orthodontists carefully map out a personalized treatment plan, ensuring efficient progress and a smile that perfectly complements your features.
✨ Comfort & Convenience
Invisalign aligners are not only discreet but also incredibly comfortable to wear. With no metal brackets or wires to worry about, you can enjoy your treatment without the irritation associated with traditional braces. Plus, the aligners are removable, allowing you to savor your favorite foods and maintain optimal oral hygiene.
✨ Exceptional Results
Experience the joy of a beautifully aligned smile that boosts your confidence and enhances your overall well-being. Our Invisalign treatments have helped countless individuals achieve stunning results, and we can't wait to do the same for you.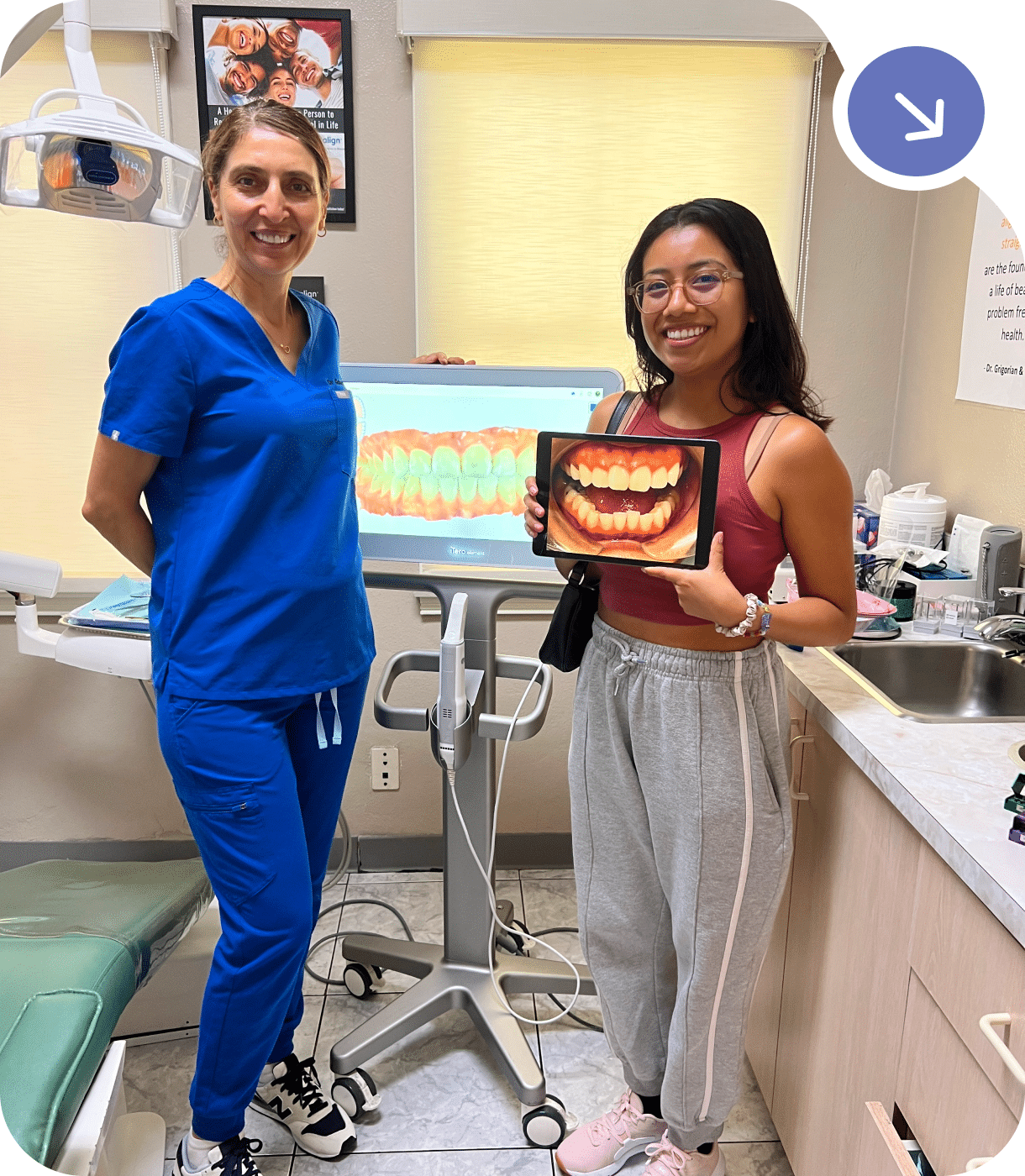 Ready to Take the First Step?
Your journey toward a captivating smile begins here. Don't wait to unlock the potential of Invisalign! Book your appointment now and embark on a transformative experience with Aram Tsolakyan DDS PC & Gohar Grigorian DDS.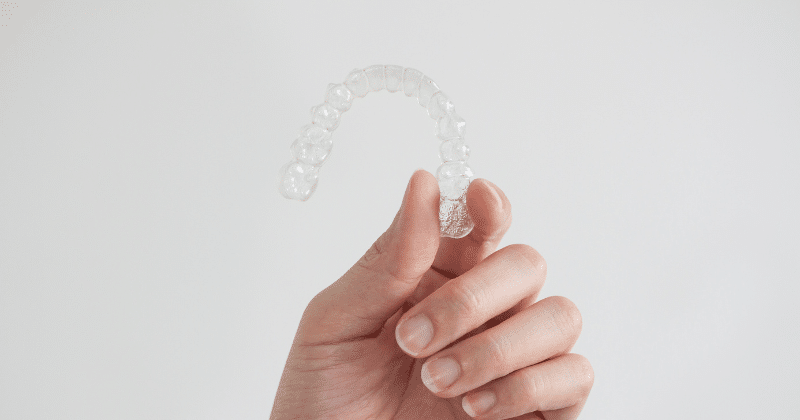 Join our community of satisfied patients who have discovered the magic of Invisalign. Experience the difference at Aram Tsolakyan DDS PC & Gohar Grigorian DDS – where your dream smile becomes a reality!
Conveniently located in the heart of Los Angeles.
For inquiries, give us a call at (323) 663-2606 or email us at ggrigoriandds@gmail.com.
Let your journey to a flawless smile begin today!